not too long ago i shared with you mine and matthew's scarlet & cream DREAM JOB - for those of you that are new to scenic glory or missed it, the hubs and i have been dreaming of starting a retro trailer "snack shack". about 2 or 3 years ago we first thought of the idea, but with wedding plans and school we were a bit too busy, but now we're ready to go!!
after considering many different options we have decided to officially name our business
scarlet & cream
and she will be open for business spring of 2012! we will start her off by offering gourmet (yes gourmet) snow cones with handmade all natural syrups - think blueberry lemon poppy-seed, coconut lime and vanilla bean, mojito etc. we hope to also expand and offer other fair type foods as well as old fashioned soda's and ice cream floats...can you tell, we like to THINK BIG!
we are in the process of working with a vintage trailer restoration company based out of kentucky and are in the process of picking out miss scarlet. we are looking for a 1950's-1960's shasta compact and hope to have the final look be something like this...
this is a mock up that we created...what do you think?!?
we have been super busy over the last month getting our budget and finances in order to make this little dream of ours come true by our spring 2012 deadline. every day we discover more and more costs and each day we realize we have to get more and more creative. that's when we thought of the
you pick the price - for any scenic glory digital print
idea
every single penny accounts for something and we truly appreciate any help we can get! in return we want to give you something as well! so here is how it works...
1. you pick the price - you read that right, whether it is $1, $10, or $15



2. choose your favorite print from the selection below (print is 8x10 in size)



3. click the donate button at the bottom and donate whatever your pick your price dollar amount is! IMPORTANT: in the notes section please specify the email address you would like your digital print sent to as well as which print you would like!



4. your print will be sent within 24 hours to your email specified



5.
you are free to print out your print as many times as you want...it is yours to keep!
all donations received will be used only for our scarlet & cream dream fund!
** you do not need to have a paypal account to donate**
i just want to take the time to thank each and every one of my readers for your support and motivation. i have received so many emails from when i first made mention of our scarlet & cream dream...you all pushed us to make our dreams a reality! we also appreciate any help you can provide to help us spread the word!!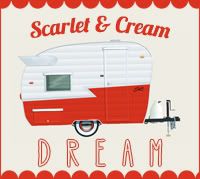 we love you!! XO, lindsay