let me just make my self clear right away....no we are not expecting :) i am just a lucky recipient of 3 stylish blogger awards!!
wowza...i am such a lucky girl. so who is it that thought i was stylish you ask?!? these lovely ladies
so here are the rules:
1. thank the person who gave you this award - lovely ladies thank you so very much for this awesome award...you are all fabulous and to receive it from you is such an amazing compliment...if you have not seen any of these blogs be sure to stop by and tell them how rediculously awesome they are.
2. tell 7 facts about yourself
3. pass the love on...yay! and let them know that you've given them this award
okay so on to my 7 random facts...
- i am building my resume to apply for a job with anthropoligie or free people...their design teams are amazing and so very talented...oh how i would love to be able to work beside those geniouses.
- i think rachel mcadams is super fabulous...i love her style and classic look.
- i probably have about 15 loads of laundry to do...shame on me. the first part of my
happiness project for 2011
is to get organized...i like to think i'm just saving it so i have something to do in january :)
- i plan to start video blogging...ahh i am a bit camera shy, but i love seeing bloggers on video every once in awhile so i think i will participate every now and then!
- i absolutely love journals...every time i go to the book store i check them out and i would say every other time i buy one....however, i am horrible about writing in them. is anyone else like this? i really need to get better about it because in the future i would like to see my thoughts in writing...plus i think it is therapeutic and only good things can come of it!
- i am definitely going to get my camera in april (yay for taxes) in the mean time i have a loner camera that matthew's dad is letting me use (actually that picture at the top of this post was taken with his camera) so you can definitely expect more images coming from me soon :)
- i am super excited for 2011. i want to do amazing things :)
okay so now it's your turn. i wish i could pass this award on to everyone because you all are lovely and stylish in my eyes...but for today i have decided to give this award to a few new bloggers that i have recently discovered!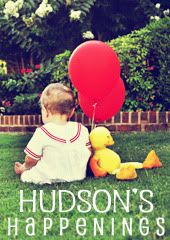 hope you all have a lovely day! coming up later today - brixa's first big screen appearance ♥
xoxo - lindsay