"kindness is a language which deaf can hear and the blind can see." - mark twain
to me kindness is one of the most important character traits that one can have. with kindness you can brighten up someones day at the drop of a hat...this is why kindness is in my suitcase for life.
there are so many opportunities on any given day to show an act of kindness. whether it's a family member, friend or stranger. the best thing is, kindness is free...most importantly it is contagious. if there is any chance that my act of kindness can influence others to pass the kindness around, then i know i have achieved something truly beautiful!
have you thought about the things in your suitcase for life? feel free to join in on this series.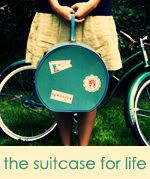 goodbye for now lovelies ♥
lindsay
currently listening to florence & the machine - dog days are over