happy sunday friends :) i hope you all have had a beautiful weekend! i'm kicking it off first thing this morning with my sunday spotlight feature! can't wait to share these new lovelies with you :)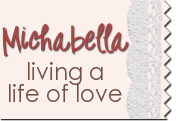 i just recently came across michelle of
living a life of love
i can't even begin to explain how fabulous this lovely lady is! her blog is filled with so much fun and whimsy...i am sure to smile every time i visit her corner of the blogging world. eash post is filled with positivity and i must say this girl has some awesome recipes! go check her out if you haven't already...you won't be disappointing!
meet melisa of
pie n the sky
the second i saw her blog i knew i was going to be in love. her space is so dreamy and magical...so in love! pie n the sky is a lifestyle blog and focuses on inspiring its readers and is also filled with so many lovely things. not to mention she has the most adorable hair pieces in her
etsy shop
! so happy to have come across this lovely :) i think you will all love her to pieces too!
okay if the button doesn't get your attention, i don't know what will :) the lovely meg calls
twisted tree
her home, and what a cute home it is! meg and i just crossed paths this last week and we recently discussed our love for tattoos :) she talks about her inspiration
here
. i quickly discovered that meg and i have a lot in common...a love for photography, vintage things and handmade of course :) nothing better than that! if you share in these interests (and i know so many of you do!!) or even if you don't i think you should swing on over and say hello!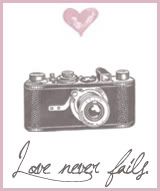 my dear friend sam of
love never fails
are you following her yet? her and i go way back...haha 3 months back when i first started blogging :) she was the very first blog design customer i had! i can remember talking to her on the phone about her design...i was sick she was getting ready for finals...the rest is history! here we are a few months later talking on the phone, texting and tweeting every day. she has become such a great friend.
she is leaving for australia to study for school in just a week and will be there through july...jealous much? yes i am for sure! i am so looking forward to seeing australia through her eyes and am secretly really looking forward to her coming back because we will finally get to meet...in person!! yay :) Kansas City is our half way point...only a 3 hour drive for each of us...i see lots of photos and fun in our future :) if you aren't a follower of this fine lady already...head on over...she has so much to offer!
♥♥♥♥♥♥♥
also there is a new linking party over at
for the love of blogs
called
who's crafty
go link up and check out what everyone is creating :) xo,lindsay